FRIP Group
The FRIP Group has been producing high quality dee-frozen food for more than 50 years.
It consists of 5 companies with production units located in Portugal and Mozambique and exports to all continents.
Portugal

Sociedade de Pesca Miradouro, S.A.
Friopesca - Refrigeração de Aveiro. S.A.
Frina - Frigoríficos nacionais, S.A.

Mozambique

SIP - Sociedade Industrial de Pesca, Lda.
Marbeira - Pescas da Beira Lda.
The production is divided into 3 main areas: Fishing (Seafood and Wild Fish), Vegetables and Meal Preparations.
Through a vertical integration of the business (fishing, farming, processing, freezing, storage and distribution), we manage to control the quality of our products in order to guarantee the satisfaction of our customers.
Much more than a brand:
A quality reference present on your Table.
History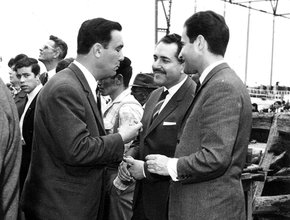 1965
Teotónio França Morte buys Sociedade de Pesca Miradouro, with one fresh trawler.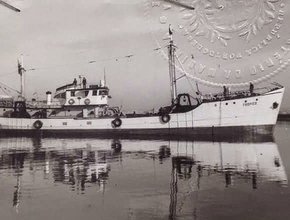 1967
Miradouro becomes the first company in Portugal and one of the first in the world to deep freeze seafood on board, in Cabo Branco fishing grounds, Mauritania.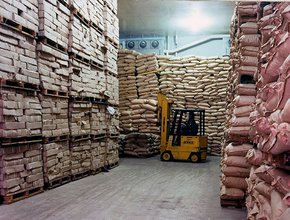 1968
Company Friopesca – Refrigeração de Aveiro is started in Gafanha da Nazaré, Aveiro, to deep freeze, store and sell frozen on board seafood.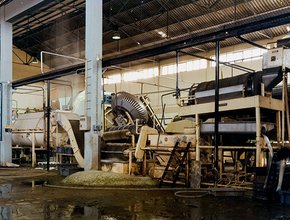 1970
Friopesca starts to produce frozen vegetables, being pioneer in Portugal freezing peas.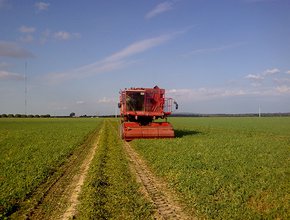 1976
Friopesca is the first company in Portugal to mechanical harvesting peas and green beans.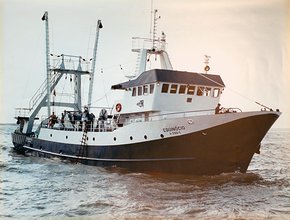 1982
Miradouro starts shrimp fishing in Guinea Bissau, and develops the know-how to process, pack, deep freeze on board, using commercial end-consumer packaging ready to sell straight from the vessel.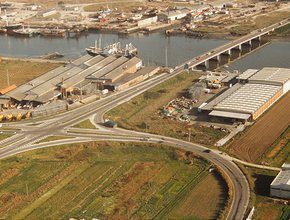 1989
Friopesca builds second factory for vegetables & seafood processing in Aveiro.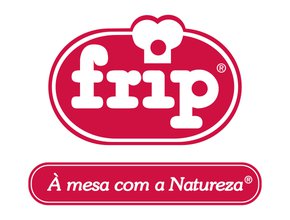 1990
Creation, registry and launch of FRIP brand.
1991
Friopesca acquires Frina – Frigoríficos Nacionais, seafood processing and distribution company in Cacém, Lisbon.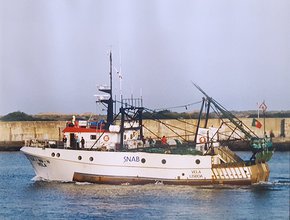 1995
Miradouro acquires SNAB – Sociedade Nacional dos Armadores de Bacalhau, former state owned company owning 3 shrimp vessels.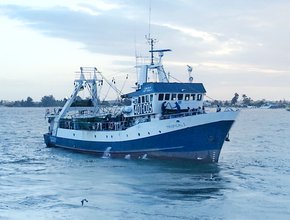 1998
Beginning of seafood fishing in Mozambique.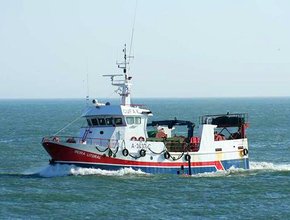 1999
Miradouro acquires Pescarias Beira Litoral, with 7 fresh fish trawlers operating in the Portuguese coastal waters.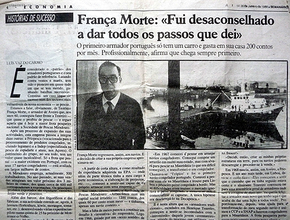 2002
Founder Teotónio França Morte passes away, leaving a legacy of innovation, courage and entrepreneurship to the new generations.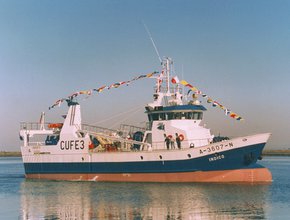 2003
New generation shrimp trawlers: conclusion of new vessels "Ria Mar", "Horizonte" and "Indico". First Joint-Venture in Mozambique: SIP – Sociedade Industrial de Pesca.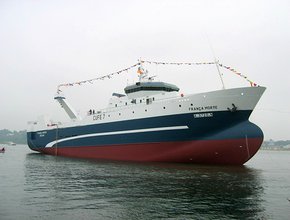 2005
Conclusion of newbuilding "França Morte" – most advanced long distance trawler in Iberia. Second Joint Venture in Mozambique: Acquisition of Marbeira – Pescas da Beira.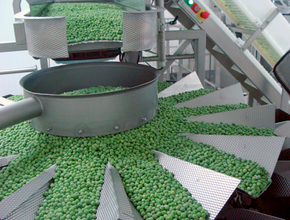 2008
Friopesca is first Portuguese Vegetable producer to be certified by Quality standards ISSO 9001 and ISSO 22000.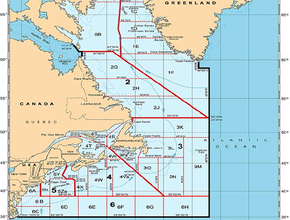 2012
Split over in the company – Business unit of North Atlantic fishing leaves FRIP Group.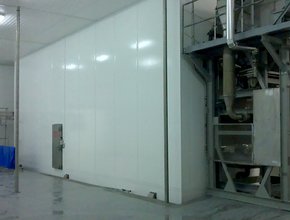 2013
Acquisition of fresh fish Trawler "Nadir" Expansion of processing & freezing capacity in Friopesca with new freezer with 7 Ton capacity per hour.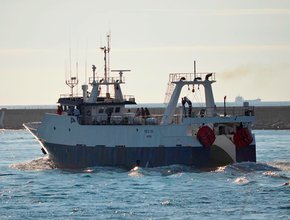 2014
Acquisition of Spanish fresh fish trawler "Nuevo Ria Aldan" and conversion of the vessel to a shrimp freezer trawler with the name of "Polo Sul".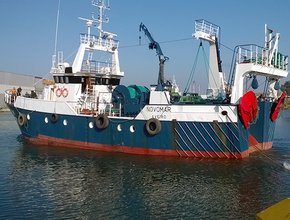 2015
Acquisition of company Albamar, with two fresh fish trawlers "Albamar" and "Novo Mar" operating in Portuguese coastal waters.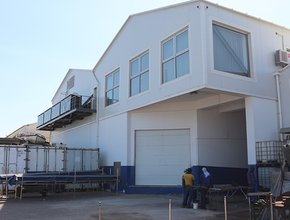 2016
Start operating the new facility in Maputo with cold storage, warehouses and offices including new distribution operation of frozen food in Mozambique.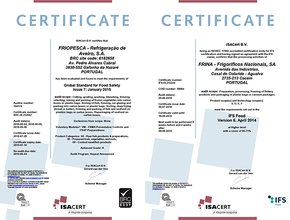 2017
Friopesca and Frina achieve BRC and IFS certification.